It's Thursday night in Europe and already Friday Down Under. What better way to start of the weekend than with a new
Inspired Blueprints
challenge.
For me this challenge was two challenges in one. Don't ask me why, because I wouldn't know how to answer it, but I really had some difficulties with the sketch. So that was my first challenge.
The seccond challenge was the paper I used for this layout. Although I really love it, I just have to face it...
I'm a vintage kinda girl
(LOL).
I know my way around with all kinds of vintage paper, but bold colors and I aren't the greatest match.
This is my entry for this week:
(Click on pictures to enlarge)

Supplies: Glitz Design "Cashmere Dame",
Joy! Crafts dies "Vintage Flourishes 6003/0023" (butterfly) and "Vintage Borders 6002/0163" (swirl)
, ribbon, lace, rhinestones, alpha by American Craft.
And some detail pictures...
I used glitter glue to give the cut out roses just a bit extra.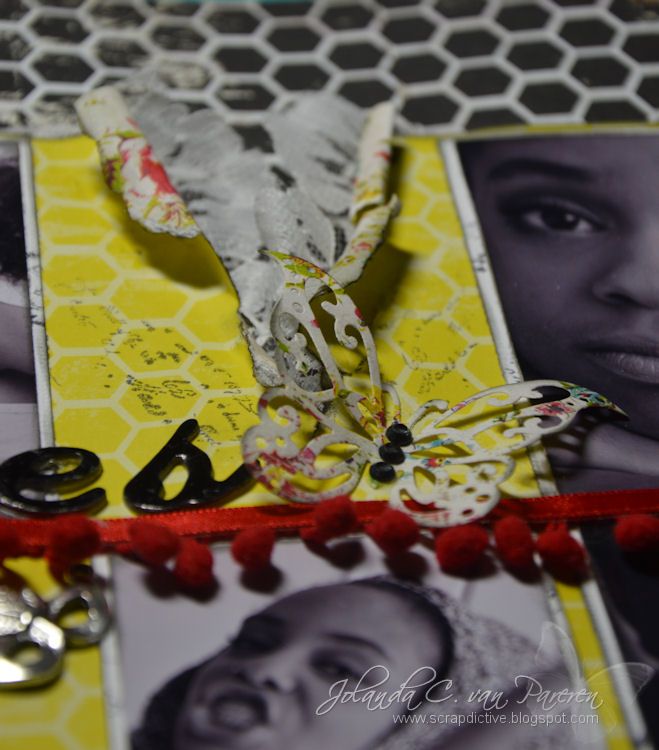 Why use a stamp the traditional way, when you can also use just a small part of it?!
The butterfly and swirl I got from
Every lil' Thing
(Joy! Crafts).
And here's the 84th sketch...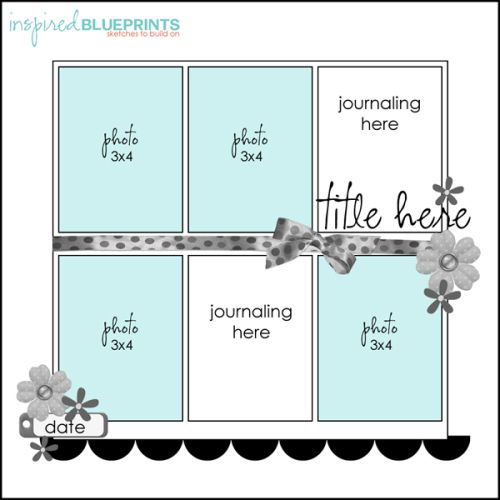 I very curious what you think about the layout a made.
If you want to join us at
Inspired Blueprints
, just hop on over our
ning-site
or
blog
and show us the layout you made with the help of the sketch.
I hope to see you there.
Have a great weekend!!
Toodles,