Finally a had some time to sit down and start on Tim Holtz' February-tag before the month is over.
February has been a really crazy month for me. Next month will be crazy too, but after that I think ít's getting a bit less hectic.
As to be expected I didn't have all the stuff Tim used on his tag, but I think it turned out well.
(Click on picture(s) to enlarge)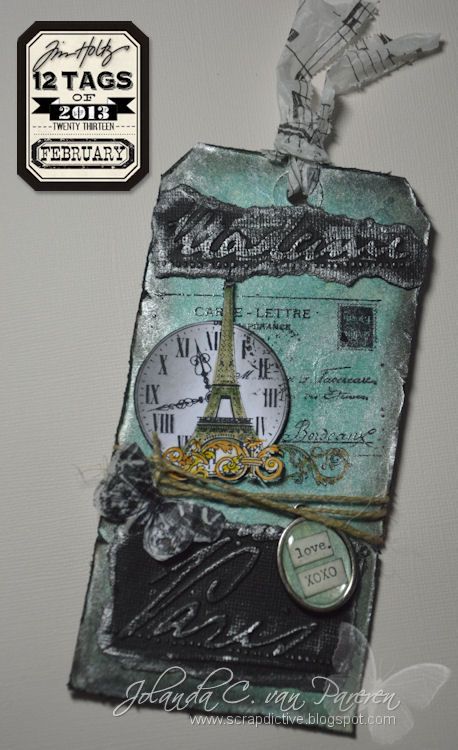 Supplies: Inkssentials #8 size manila tag, Tim Holtz Alterations Texture Fades "Distressed Frame & Postal Set", Distress Ink, Distress Stain, Idea-ology "Cash Keys", Idea-ology Tissue Wrap "Composer", Stamp it Australia "Time in Paris".
And some details...
This was a fun tag to make, but as always I sure am curious what you think of it.
Have a great day!
Toodles,